ARTS AWARENESS FUNDRAISER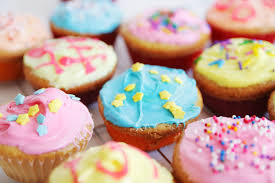 Cake Sale & Coffee Morning
Art Sale & Raffle
10.45am – 12 noon
Tomorrow, Friday 23rd March 2018
SUPER RAFFLE….
€100 VOUCHER FOR DUNDRUM TOWN CENTRE
PERFUME AND WINES
EASTER EGGS AND BOARD GAMES
LOTS OF OTHER WONDERFUL PRIZES
Please put your child's name and the class teacher's name on all plates and tins and lids to enable us to return them to you, as the school has no facility to recycle these items.
URGENT: Every child should have a green shopping bag for their purchases at the cake sale.
We are sure you will understand that due to strict Health, Safety and Child Protection regulations, Junior School pupils will not be allowed into the hall after 10.30am.
We are a Green School so why not bring your own reusable cup for bottomless refills??
Just a reminder that all classes will be going home at 12 noon for the Easter Holidays. Enjoy the break everyone!