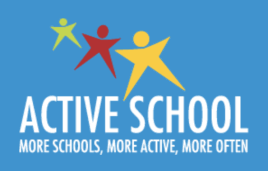 Exciting news! Active Schools Week will take place next week: 12th-16th March 2018. This will give the children lots of opportunities to participate in and experience a range of sporting activities which will be provided by various members of staff and visiting coaches.  Children can wear navy tracksuit bottoms and runners for the duration of the week.
Our intention during this week is to provide sporting experiences centered around participation and fun.
We are all very much looking forward to next week which we hope will bring about lots of enthusiasm for physical activity among all of our children.
Ciara Murphy
Active Schools Week Co-ordinator