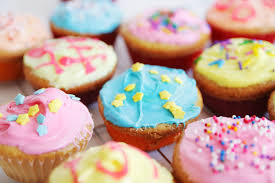 Dear Parents,
Our annual Arts Awareness fundraiser will take place on Friday 12th April 2019. Once again we call on your generosity to support us and we would be delighted if you would:
 Bake a cake and send it to school with your child
 Attend the cake sale and buy a cake
 Come and buy a cup of coffee and a bun

 Purchase your child's work of art from the Art Gallery
at the bargain price of €2.00

 Try your luck with the raffle.

Your friends and neighbours are most welcome on the day and we look forward to seeing you.

Time: 11.00am – 12.00 Noon
Date: Friday 12th April
Raffle: 11.45am

For the success of the raffle, we badly need raffle prizes. Can you help?
Once more we call on your generosity to donate something if you can.

As this is the day we close for Easter Holidays, all classes will be going home at 12 noon.

Thank you for your continued enthusiasm and support.
Margaret O'Neill & Cathy Sands
Due to strict Health, Safety and Child Protection regulations, Junior School Pupils will not be allowed into the halla after 10.30am. The coffee dock will only be able to accommodate visitors to the cake sale and not Junior School pupils.